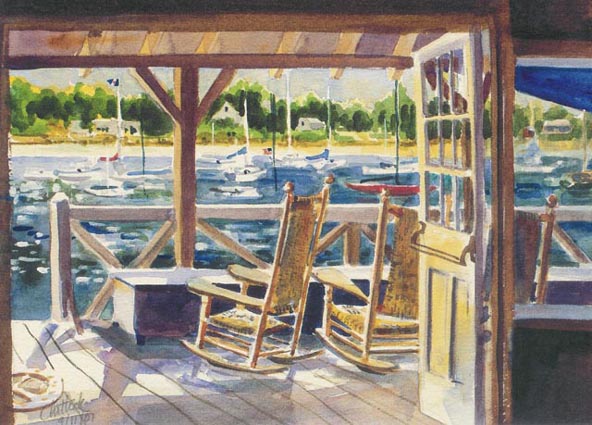 I painted this watercolor on September 11th,
From the comforting familiarity of the Yacht Club,
Where I went to escape from the broadcast images of
Terror and destruction in New York City.
The warm sun of that glorious fall day, and the
Tranquil water with boats bobbing safely on their moorings,
Conveyed a sense of security and peace, a confirmation
That there will continue to be beauty in the world,
That we can find places of peace. . . safe harbors.
JoAnne Chittick
Cohasset, Massachusetts
Safe Harbor
5″ x 7″ (mat) – $75
framed (8″ x 10″) – $125
10″ x 14″ (mat) – $150
framed (16″ x 20″) – $250
Matted and backed in acid-free board to fit standard size frames.